Grow Your Brand with Quality and Confidence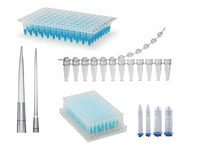 Create a personalized brand image and gain higher customer loyalty through our private label program. Whether you are looking to supplement an existing product line, or interested in offering liquid handling solutions, our private label program can help you to build value and create better sales opportunities for your organization. Our products are highly differentiated, and will set you apart from the competition. We treat each and every one of our private label partners with the utmost confidentiality and unsurpassed support.
For more information regarding a private label partnership, please contact our Customer Service team.