A Comprehensive Solutions Approach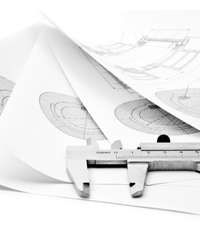 Unlike other organizations that require customers to provide detailed product specifications and requirements, our approach to custom engineering begins with a basic question—what problem can we help to solve? The unique solutions that our engineering team can provide, coupled with our rich technology IP, not only enhances the product concept, but also delivers greater competitive advantage for our partners.
Our comprehensive solution from design to manufacturing leverages operational capabilities which include:
Design and Engineering Team – A staff of the top design and process engineers in the plastics industry, supported by full service CAD and CAN design, along with an in-house tooling and mold diagnostic shop
Quality Manufacturing – High capacity, 24/7 production capabilities, all within a stringent ISO 9001:2015 certified facility. A team of skilled quality technicians utilizing statistical process and quality control practices ensure greater production efficiencies and product performance.
Regulated Assembly and Kitting – FDA registered for Medical Device Assembly (Class I & II). Capabilities include precision filling and
sub-component kitting, along with custom packaging and labeling.
In-house Molecular Testing Lab – Lot testing of products for certification, including RNase, DNase, nucleic acid and endotoxin detection tests.
For more information regarding custom engineering, please contact our customer service team.