Compliant with FDA Standards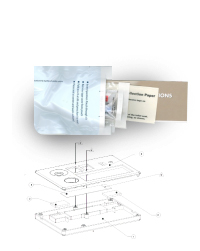 Whether it's precision filling, component assembly, or custom diagnostic kit packaging, we have the equipment and the skilled labor to handle the job quickly and cost effectively. We've produced thousands of units per year for our partners in our FDA registered site for Medical Device Assembly (Class I & II). Complete traceability and document control are maintained by our ASQ trained and certified personnel. Our assembly and kitting process includes:
Custom packaging and labeling
Barcoding and label control
Temperature control
On-site lab for solution prep
In-house molecular laboratory for product testing and certification
For more information regarding our assembly and kitting services, please contact our customer service team.